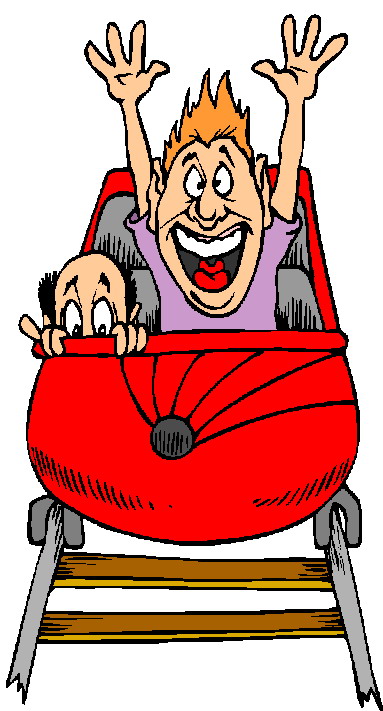 The past few years have been a roller coaster ride with sharp turns, dizzying corkscrews, and many ups and downs. Although I am a fan of roller coasters, some days life's wild ride gets the best of me. While I tolerate fairly well the ups and downs of a roller coaster, it is the spinning rides that leave me feeling queasy, incapacitated, and out of control. And face it, some days life just spins out of control.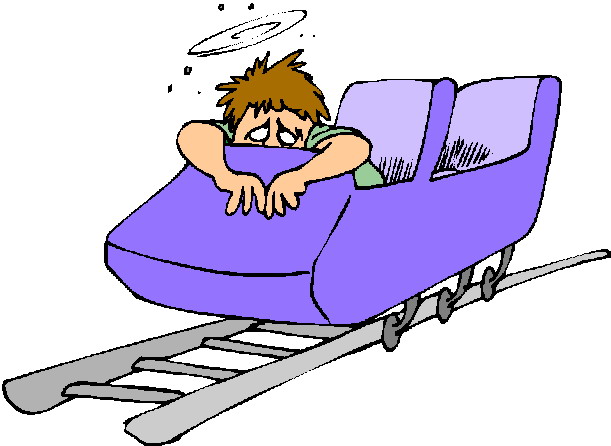 What do you do when life's wild ride is just a little too much for you to handle? Do you hang on for dear life or avoid the roller coaster altogether? As much as I like for life to be predictable and easy, God's Word tells us that we can expect just the opposite. He never promises a smooth ride, but he promises to be with us everywhere we go.
If we are to grow in our walk of faith, we must learn to leave our comfort zone as Peter did and trust God in every circumstance of life. In Matthew 14:22-33, we read:
Immediately Jesus made the disciples get into the boat and go on ahead of him to the other side, while he dismissed the crowd. After he had dismissed them, he went up on a mountainside by himself to pray. Later that night, he was there alone, and the boat was already a considerable distance from land, buffeted by the waves because the wind was against it. Shortly before dawn Jesus went out to them, walking on the lake. When the disciples saw him walking on the lake, they were terrified. "It's a ghost," they said, and cried out in fear. But Jesus immediately said to them:

"Take courage! It is I. Don't be afraid."

"Lord, if it's you," Peter replied, "tell me to come to you on the water."

"Come,"

he said. Then Peter got down out of the boat, walked on the water and came toward Jesus. But when he saw the wind, he was afraid and, beginning to sink, cried out, "Lord, save me!" Immediately Jesus reached out his hand and caught him.

"You of little faith,"

he said,

"why did you doubt?"

And when they climbed into the boat, the wind died down. Then those who were in the boat worshiped him, saying, "Truly you are the Son of God."

Being a man or woman of faith requires infinitely more courage than hopping onto a roller coaster. Thrill rides, though scary, are generally safe and usually end quickly with the relative assurance that we will arrive at the destination intact, if a little windblown. But the trials of a Christian's life require much prayer and perseverance. The challenges we face have the potential to knock us off our feet if we fail to stand firmly on the promises of God's Word, fully clad in his armor. But if we hold onto God and persevere through our times of testing, we become more mature in our faith. "Consider it pure joy, my brothers and sisters, whenever you face trials of many kinds, because you know that the testing of your faith produces perseverance. Let perseverance finish its work so that you may be mature and complete, not lacking anything" (James 1:2-5).
Personally, if I had to choose between the kiddie coaster of a shallow relationship with Christ or the ultimate thrill ride of a vibrant, fully surrendered walk with God, I'd pick the ultimate thrill ride every time.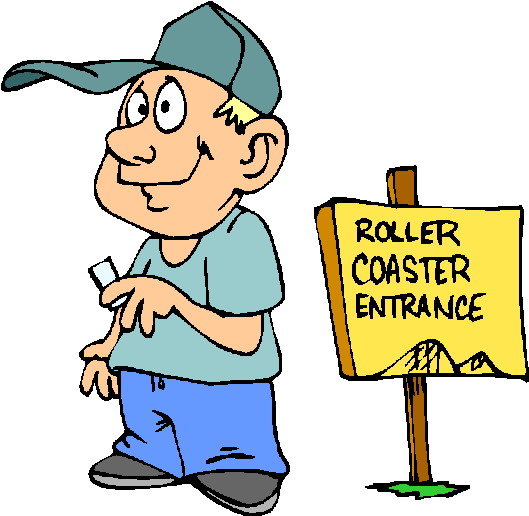 Copyright © 2012 by Dee Dee Wike. All rights reserved. www.deedeewike.com